Master's Credit At CGMS
Earn credit toward your degree while enrolled at CGMS!
CGMS graduates may now apply credits from their Full Certification programs toward a Master's Degree in either Montessori Education or Montessori School Leadership. For more information go to the Sarasota University website: http://www.sarasotauniversity.org/
---
Individuals completing Montessori teacher certification through the Center for Guided Montessori Studies (www.cgms.edu) are eligible to apply program course work toward a graduate degree program at Aquinas College. Candidates must apply within 6 months of completing their CGMS certification program and can apply for up to 18 graduate credits (Cost = $150 per credit hour plus a $100 processing fee). More information on the Aquinas College Master in the Art of Teaching graduate program can be found at www.aquinas.edu/education-graduate
For CGMS enrolled adult learners who attend the Grand Rapids residential session, Michigan State Continuing Education Credit Hours (SCECHs) are available through Aquinas College ($25 for 105 SCECHs). Registration and payment will be processed on site.
---
CGMS has a partnership with Union Institute & University. In order to transfer credits, students must enroll before graduating CGMS.  https://www.ties-edu.org/union-institute-and-university/
Many teachers in training utilize while concurrently enrolled in CGMS and TIES. When applying for Federal Financial Aid (FAFSA) through Union, many students bundle their certification tuition with M.Ed. tuition. . There is a superb support staff at Union for anybody looking to discuss FAFSA. Especially during times of uncertainty, this provides a relief valve and peace of mind for all who are looking to advance their careers.  https://www.ties-edu.org/financial-details/   The best and simplest way for students to get started is by calling Warren Moliken, M.Ed., Development Director directly at 800-457-5672 or emailing warren@ties-edu.org.
If enrolling after graduation, you cannot get credit for CGMS training, but you can get a discount. http://www.ties-edu.org/mil/
---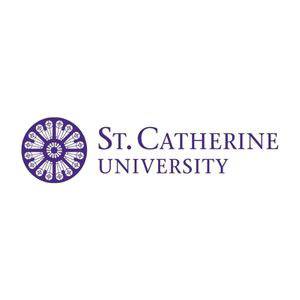 St. Catherine's Master's program is unique in that it was designed by Montessorians for Montessorians. Again they accept students from any MACTE accredited Montessori training program and generously give credit for the certificate. The program begins with a weekend workshop at their campus in Minnesota and the remaining work is done online generally taking 7-11 months. Here is the link:  https://www.stkate.edu/academic/montessori/am2_schedule.php